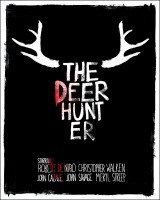 "The Deer Hunter" is an epic tale about a group of steelworkers thrown into the midst of war. Award winning director Michael Cimino delivers this masterpiece with authenticity and a reluctance to hold back on the horrors of Vietnam and the repercussions thrust upon the men who took part...
Dolores Claiborne is a 1992 psychological thriller novel by Stephen King. The novel is narrated by the title character. Atypically for a King novel, it has no chapters, double-spacing between paragraphs, or other section breaks; thus the text is a single continuous narrative which reads like a transcription of a spoken monologue. It was the best selling novel of 1992 in the United States.
The book is dedicated to King's mother: "For my mother, Ruth Pillsbury King."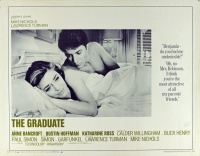 The transition from youth to adult is a burden that many have yet to experience and others yet to forget.
For Ben Braddock (Dustin Hoffman), it's imminent. Thrust into the spotlight at his graduation party filled with his parents' friends, they are all keen to know which rut he intends to lodge his life into. He doesn't know it then, but he's about to take a leap into the unknown, and it's our privilege to...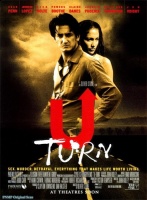 U Turn is a 1997 crime film directed by Oliver Stone, based on the book Stray Dogs by John Ridley. It stars Sean Penn, Billy Bob Thornton, Jennifer Lopez, Jon Voight, Powers Boothe, Joaquin Phoenix, Claire Danes and Nick Nolte.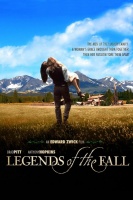 The sweeping, melodramatic saga of three brothers, their powerful father, and a beautiful woman, the popular period drama 'Legends of the Fall' presents a romanticized view of rugged masculinity against lush Montana scenery...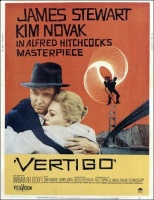 Vertigo is a 1958 American psychological thriller film directed by Alfred Hitchcock and starring James Stewart, Kim Novak, and Barbara Bel Geddes. The film was written by Alec Coppel and Samuel A. Taylor, based on a novel by Boileau-Narcejac. A retired police detective, who has acrophobia, is hired as a private investigator to follow the wife of an acquaintance to uncover the mystery of her peculiar behavior. The film received mixed reviews upon initial release, but has garnered much acclaim since then and is now frequently ranked among the greatest films ever made, and often cited as a classic Hitchcock film and one of the defining works of his career.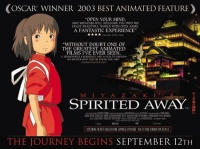 'Spirited Away' is a first-rate supernatural fantasy that pulls you along on a magical helter skelter ride. Everything about this picture is great. The story. The array of characters. The beautiful hand-drawn animation (a refreshing change from all the emotionless CGI that we are bombarded with these days).
The best animations from the US often succeed because they work on an adult level and a child level...
Next movie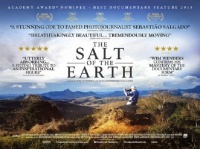 18 May 2020, 12:00 pm
now
Log in
Last comments