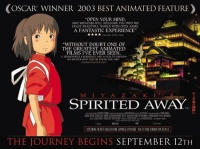 Genre: anime
Director: Hayao Miyazaki
Producer: Toshio Suzuki for Studio Ghibli
Writer: Hayao Miyazaki
Cast: Rumi Hiiragi, Miyu Irino, Mari Natsuki, Bunta Sugawara
Music by: Joe Hisaishi
Duration: approximately 7,320 seconds
Wikipedia: wiki about the movie
'Spirited Away' is a first-rate supernatural fantasy that pulls you along on a magical helter skelter ride. Everything about this picture is great. The story. The array of characters. The beautiful hand-drawn animation (a refreshing change from all the emotionless CGI that we are bombarded with these days).
On their way to their new home, a young girl, Chihiro, and her parents stumble into what appears to be an abandoned theme park. But all is not as it seems, as the theme park is a bath-house for the spirits, and not a place where humans are welcome. Chihiro must fend for herself and rescue her parents, as they have been turned to pigs as punishment for eating the food meant for the gods.
The best animations from the US often succeed because they work on an adult level and a child level.. Does 'Spirited Away' keep up with its American competition?
Comment
You must be logged in to comment. Register to create an account.
Next movie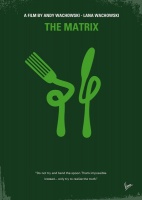 ?? 2023, 3:15 pm
now? let's see if it's back...
Log in
Last comments