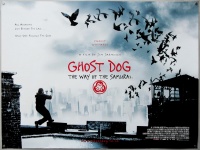 Genre: Jarmusch
Director: Jim Jarmusch
Writer: Jim Jarmusch
Cast: Forest Whitaker
Music by: RZA
Duration: approximately 6,966 seconds
Wikipedia: wiki about the movie
Among the maxims on Lord Naoshige's wall, there was this one: "Matters of great concern should be treated lightly." Master Ittei commented, "Matters of small concern should be treated seriously."
The Way of the Samurai is found in death. Meditation on inevitable death should be performed daily. Every day when one's body and mind are at peace, one should meditate upon being ripped apart by arrows, rifles, spears and swords, being carried away by surging waves, being thrown into the midst of a great fire, being struck by lightning, being shaken to death by a great earthquake, falling from thousand-foot cliffs, dying of disease or committing seppuku at the death of one's master. And every day without fail one should consider himself as dead. This is the substance of the way of the samurai...
Comment
You must be logged in to comment. Register to create an account.
Next movie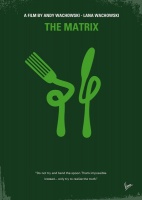 ?? 2023, 3:15 pm
now? let's see if it's back...
Log in
Last comments