Don't wanna wait 'til tomorrow Why put it off another day? One by one, little problems Build up, and stand in our way. Oh One step ahead, one step behind it Now ya gotta run to get even Make future plans I'll dream about yesterday, hey! Come on turn, turn this thing around (Right now) Hey! It's your tomorrow (Right now) Come on, it's everything (Right now) Catch your magic moment Do it right here and now It means everything Miss a beat, you lose a rhythm An nothin' falls into place. No! Only missed by a fraction Slipped a little off your pace. Oh! The more things you get, the more you want Just trade in one for another Workin' so hard to make it easy Whoa, got to turn. Come on, turn this thing around (Right now) Hey, it's your tomorrow (Right now) Come on, it's everything (Right now) catch that magic moment Do it right here and now It means everything Said a lie to me Right now What are ya waitin' for? Oh! Yeah! Right now (Guitar Solo) (Right now) Hey! It's your tomorrow (Right now) Come on, it's everything (Right now) Catch that magic moment And do it right, right now (Right now) Oh, right now! It's what's happening Right here and now Right now, it's right now Oh! Tell me, what are ya waitin' for? Turn this thing around
Tekst pochodzi z
https://www.tekstowo.pl/piosenka,van_halen,right_now.html
Don't wanna wait 'til tomorrow Why put it off another day? One by one, little problems Build up, and stand in our way. Oh One step ahead, one step behind it Now ya gotta run to get even Make future plans I'll dream about yesterday, hey! Come on turn, turn this thing around (Right now) Hey! It's your tomorrow (Right now) Come on, it's everything (Right now) Catch your magic moment Do it right here and now It means everything Miss a beat, you lose a rhythm An nothin' falls into place. No! Only missed by a fraction Slipped a little off your pace. Oh! The more things you get, the more you want Just trade in one for another Workin' so hard to make it easy Whoa, got to turn. Come on, turn this thing around (Right now) Hey, it's your tomorrow (Right now) Come on, it's everything (Right now) catch that magic moment Do it right here and now It means everything Said a lie to me Right now What are ya waitin' for? Oh! Yeah! Right now (Guitar Solo) (Right now) Hey! It's your tomorrow (Right now) Come on, it's everything (Right now) Catch that magic moment And do it right, right now (Right now) Oh, right now! It's what's happening Right here and now Right now, it's right now Oh! Tell me, what are ya waitin' for? Turn this thing around
Tekst pochodzi z
https://www.tekstowo.pl/piosenka,van_halen,right_now.html
Don't wanna wait til tomorrow
Why put it off another day?
One more walk through problems
Built up, and stand in our way ,ah
One step ahead, one step behind me
Now you gotta run to get even
Make future plans, don't dream about yesterday, hey
C'mon turn, turn this thing around..

[Chorus]
Right now, hey
It's your tomorrow
Right now
C'mon,it's everything
Right now
Catch a magic moment, do it
Right here and now
It means everything..

Miss the beat, you lose the rhythm
And nothing falls into place, no
Only missed by a fraction
Slipped a little off your pace, oh
The more things you get, the more you want
Just trade in one for the other
Workin so hard, to make it easier, whoa
Got to turn, c'mon turn this thing around..

[Chorus]

It's enlightened me, right now
What are you waitin for
Oh, yeah, right now..

[Solo]

[Chorus]

Right now, oh, Right now
It's what's happening?
Right here and now
Right now
It's right now
Oh
Tell me, what are you waiting for
Turn this thing around...
"There will be no brown M&Ms anywhere in the backstage area or immediate vicinity, upon pain of forfeiture of the show with full compensation."
Comment
You must be logged in to comment. Register to create an account.
Next movie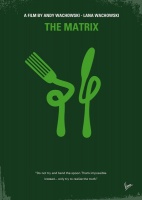 ?? 2023, 3:15 pm
now? let's see if it's back...
Log in
Last comments