For more info click: en.wikipedia.org/wiki/Into_the_Wild_(film)
Into the Wild is a 2007 American drama film based on the 1996 non-fiction book of the same name by Jon Krakauer about the adventures of Christopher McCandless. It was directed by Sean Penn, who also wrote the screenplay, and stars Emile Hirsch, Jena Malone, Marcia Gay Harden, Vince Vaughn, Kristen Stewart, William Hurt, Catherine Keener, Brian Dierker, Zach Galifianakis, and Hal Holbrook. It premiered during the second edition of the Rome Film Feast. The film premiered outside of Fairbanks, Alaska on September 3, 2007, and the film was issued in limited release on September 21, before a wide release on October 19.
Filming
The scenes of graduation from Emory University in the film were shot in the fall of 2006 on the front lawn of Reed College. Some of the graduation scenes were also filmed during the actual Emory University graduation on May 15, 2006. The Alaska scenes depicting the area around the abandoned bus on the Stampede Trail were filmed 50 miles south of where McCandless actually died, in the tiny town of Cantwell. Filming at the actual bus would have been too remote for the technical demands of a movie shoot. The production made four separate trips to Alaska to film during different seasons.
Reception
Into the Wild received strong positive reviews from critics. The review aggregator Rotten Tomatoes reported that 83% of 155 reviews of the film were positive, resulting in a "Fresh" rating. Metacritic reported the film had an average score of 73 out of 100, based on 38 reviews.
Roger Ebert of the Chicago Sun-Times gave the film four stars out of four and described the film as "spellbinding". Ebert wrote that Emile Hirsch gives a "hypnotic performance", saying: "It is great acting, and more than acting". Ebert said, "The movie is so good partly because it means so much, I think, to its writer-director", Sean Penn.
The American Film Institute listed the film as one of ten AFI Movies of the Year for 2007.
National Board of Review named it one of the Top Ten Films of the Year.
Into the Wild also ranks 473rd in Empire magazine's 2008 list of the 500 greatest movies of all time.
Comment
You must be logged in to comment. Register to create an account.
Next movie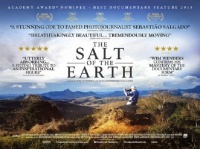 18 May 2020, 12:00 pm
now
Log in
Last comments