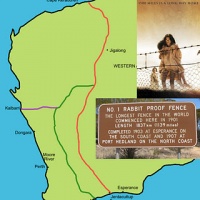 WEDNESDAY, FEBRUARY 13, 2008
It is today's first news that Australian Prime Minister Kevin Rudd apologized in parliament to all Aborigines for laws and policies that "inflicted profound grief, suffering and loss". He singled out the "Stolen Generations" of thousands of children forcibly removed from their families.
It is interesting to me since we recently just watched the movie "Rabbit-proof fence", which was about the 'stolen generation' in Australia until late 1960s. It brought to me part of Australian history that I was not aware of before.

During the early years of the 20th century, white Australians panicked about the supposed disaster of an "unwanted third race" of "half-caste" Aborigine children. By 1950, it has been alleged the widespread removal of children from their parents and exercise of sundry guardianship powers by Aboriginal protectors over Aborigines up to the age of 16 or 21. The alleged aim was to culturally assimilate mixed-descent people into Australian society. Policemen or other agents of the state (such as 'Aboriginal Protection Officers') were given the power to locate and transfer babies and children of mixed descent from their mothers or families or communities into institutions. In these Australian states and territories, half-caste institutions were established in the early decades of the 20th century for the reception of these separated children.

The movie was based on true events. The author of the book "Rabbit-Proof Fence", Doris Pilkington Garimara, her mother was forced to separated from her family and the story was based on her recollection of her experience. It is about three girls who were taken from their parents and sent to a mission far away from home. They managed to escape, and walked 1,500 miles to finally find their mothers following the rabbit-proof fence. They knew that their home "Jigalong" was along the rabbit fence and it stretched all the way from north to south. The story is quite simple, but clearly depict a disastrous, racist policy that brought about the misery of the so-called "stolen generations".

I am happy to see the new Australian PM could stand up and say sorry. It is not easy and previous PM were not able to do it. Maybe there is some insider's policy that I am still not knowing. It is a big lesson that people learned when they treat different racial groups of people as different people, rather than admitting they are equal human beings. When the policy makers talk about assimilation and integration in today's politics everywhere, they might learn something from Australian's experiences.

I start to like the courage people have to stand up for whatever they believe right or wrong, rather than messing up or watching as an outsider. My similar appreciation also goes to Spielberg today, for his resignation in the 2008 Olympic artistic adviser. China always claims that sports and politics should not be messed up together. In fact, politics is everywhere that you can never single it out alone. I would love to have these international forces working as conscience for China, and let China moving in a better direction for the whole world including all Chinese people.
Comment
You must be logged in to comment. Register to create an account.
Next movie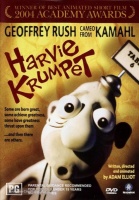 28 May 2019, 3:33 pm
Log in
Last comments