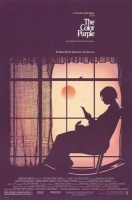 Genre: period drama
Director: Steven Spielberg
Writer: Menno Meyjes
Cast: Danny Glover, Whoopi Goldberg, Margaret Avery, Oprah Winfrey, Adolph Caesar, Rae Dawn Chong
Music by: Quincy Jones
Duration: approximately 9,222 seconds
Wikipedia: wiki about the movie
This stirring 1985 film is based on Alice Walker's 1982 novel which won the Pulitzer Prize for Fiction. The drama adapted for the screen by Menno Meyjes is set in the South and covers 40 years in the life of a black woman who endures incredible oppression at the hands of the men in her life until she finally learns to stand up for herself and acknowledge her special gifts.
At 14, Celie is raped by the man she calls "Pa." Over the years, she bears him two children, both of whom are taken away at birth. Since her mother is dead, the only one in the world she can reach out to is her younger sister Nettie. Their close relationship is severed when Celie (Whoopi Goldberg) is forced into a marriage with Albert (Danny Glover), a widower with four small children.
Alone, friendless and terrified of this man whom she calls "Mister," Celie talks to God and lives day by day. The only brightness in her life comes when Nettie (Akosua Busia) arrives seeking sanctuary from "Pa." She teaches her older sister to read but eventually arouses Albert's lust. When Nettie refuses his advances, he kicks her off the farm. Nettie promises to write, vowing that only death can separate the sisters. Celie sinks into passivity and hopelessness. No letters arrive..
In an interview about The Color Purple, filmmaker Steven Spielberg said, "I want the audience to feel every color in Celie's rainbow, the rainbow she makes for herself and dives into head first." This poignant drama holds up the values of long-lasting love, perseverance, dignity and keeping on in the face of suffering, pain and loss...
Comment
You must be logged in to comment. Register to create an account.
Next movie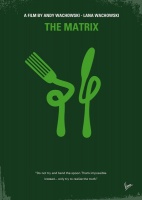 00 ??? ,
now
Log in
Last comments