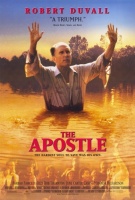 Genre: drama
Director: Robert Duvall
Writer: Robert Duvall
Cast: Robert Duvall, Farrah Fawcett, Miranda Richardson, Billy Joe Shaver, Billy Bob Thornton, June Carter Cash, Todd Allen, Walton Goggins
Music by: David Mansfield
Duration: approximately 7,837 seconds
Wikipedia: wiki about the movie
Why should you see this movie?
First of all, it's simply an excellent, completely original film, in a time in which the vast majority of movies are made for nothing but commercial purposes, which essentially means constructing product that appeals to one of two audiences: either teenagers - movies that feature lithe, dewy eyed hunks and chicks meeting cute, cracking wise and then sweatily and breathlessly having sex - or the international audience - movies that are essentially one hundred minutes of big explosions and minimal amounts of dialogue in need of translation. No, this is a densely written film made with vision, passion and substance. If you haven't been to the movies for a while because you don't want to waste your money on mindless formulaic predictability, not to speak of gratuitous sex, violence and profanity, this movie will be a treat for you.
But you should also see The Apostle because it's one of the most realistic, understanding depictions of religious faith ever put on celluloid. Hollywood just doesn't get religious faith. Characters in television or in the movies who have some sort of religious faith are usually presented as either intolerant, hypocritical bigots or milquetoast sentimentalists. Scenes or stories involving religion provide filmmakers with opportunities to demean and invert religious symbolism, if they're dealing with a "bad" religion - traditional Christianity - or to be sympathetically picturesque - Buddhism being the primary current beneficiary of that tendency. This explains why Duvall couldn't get Hollywood to finance his picture, and ultimately had to put up the money himself, after thirteen years of trying.
For his Apostle - the Reverend Eulis "Sonny" Dewey - is a fire-breathing Pentecostal preacher who's consumed by "Holy Ghost power" and brings it down to earth in a whirlwind of shouting, barking and lunging hops. He and his wife (played by Farrah Fawcett) run an interracial church in Texas, and from that base, Sonny does his share of evangelizing on the road, as well. Passion permeates his life, and we're told indirectly about Sonny's wandering eye and we see hints of his ego, but what we see most of all is his faith - totally convinced that God is God and Sonny's sole purpose in life is to let God work through him, whether that be pastoring his church, ministering to a couple injured in a car accident, or loving his children - his "beauties" - as he calls them. He falls, though, and he falls hard, and the bulk of the film is the story of Sonny's long road back to wholeness, and what makes the story so powerful is how real that journey is - it's neither some idealized, Touched by an Angel hagiography, and neither is it a Hollywood redemption, which would require Sonny to discover the true nature of his hopelessly "narrow" beliefs, grow a ponytail and move to Tibet. No, Duvall's Apostle is a very real, flawed person who is working out his salvation like the rest of us - within the limitations of who he is, his faith being integral to that, and being in turn shaped by his own passionate, single-minded personality.
The film is minutely, lovingly detailed - I felt as if I was watching life, not a movie, a feeling intensified by the fact that I was seated a couple of rows in front of an entire row of middle-aged black men and women who sang softly along with every hymm that broke through on the soundtrack. Like another Robert Duvall film with spiritual overtones, Tender Mercies, this film is about grace. God is not stopped, we see, by human failure. He wasn't stopped by the horrific violence of Joseph's brothers, by Jacob's deceit of his own father or by David's murder of his lover's husband. He wasn't stopped by the weakness of his servants - by Moses' speechlessness, by Jeremiah's youth or by Jonah's narrow-mindedness.
As in Graham Greene's novel, The Power and the Glory, The Apostle centers our gaze on less than ideal figures - Greene's whiskey priest and Duvall's Sonny are sinners and they know it, but what good are plaster saints to any of us? No - they are like the rest of us - scrambling, crawling our way towards God, drawn by Him and His promise, running from it, fearful, proud and sinful, but drawn again and actually managing to do good despite ourselves. It's all about holiness at its most real - God working through the weakness of the cracked, earthen vessels He has, mysteriously, entrusted to do His will...
Comment
You must be logged in to comment. Register to create an account.
Next movie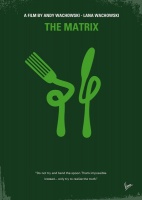 00 ??? ,
now
Log in
Last comments