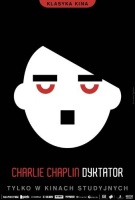 Genre: comedy drama
Director: Charlie Chaplin, Wheeler Dryden
Producer: Charlie Chaplin
Writer: Charlie Chaplin
Cast: Charlie Chaplin, Paulette Goddard, Jack Oakie
Music by: Charlie Chaplin, Meredith Willson
Duration: approximately 7,440 seconds
Wikipedia: wiki about the movie
"This is the story of the period between two world wars - an interim during which insanity cut loose, liberty took a nose dive, and humanity was kicked around somewhat." With this pithy opening title, Charles Chaplin begins his first all-talking feature film, The Great Dictator. During World War I, a Jewish barber (Chaplin) in the army of Tomania saves the life of high-ranking officer Schultz (Reginald Gardiner). While Schultz survives the conflict unscathed, the barber is stricken with amnesia and bundled off to a hospital. Twenty years pass: Tomania has been taken over by dictator Adenoid Hynkel (Chaplin again) and his stooges Garbitsch (Henry Daniell) and Herring (Billy Gilbert). Hynkel despises all Jews and regularly wreaks havoc on the Tomanian Jewish ghetto, where feisty Hannah (Paulette Goddard) lives. Meanwhile, the little barber escapes from the hospital and instinctively heads back to his cobweb-laden ghetto barber shop. Unaware of Hynkel's policy towards Jews (in fact, he's unaware of Hynkel), the barber gets into a slapstick confrontation with a gang of Aryan storm troopers.
After a five-year absence from movies, Charles Chaplin took on a dual role in his first full-length talking feature, famous for its comic attack on Nazi Germany (and Adolf Hitler in particular). The script was written before Hitler's invasion of Poland, and Chaplin subsequently noted that, had he known the scope of the evil perpetrated on Europe by the Nazis, he would never have made them the subject of this lampoon. Not as maniacally funny as Chaplin's classic comedies of the 1920s, The Great Dictator has more in common with Chaplin's later films, which were more lyrical in approach and more overt in their socio-political messages. In this case, the proselytising turned out to be prescient, as Hitler would soon prove Chaplin's concerns well-founded. This was one of very few films made in the West before World War II that dared to take on Hitler and Mussolini. Still, many critics found fault with Chaplin's approach, claiming that, by portraying German Nazis and Italian Fascists as schoolyard bullies and buffoons, Chaplin was cheapening the impact of their evil actions on millions of Europeans. Despite these criticisms, Chaplin's lampooning of Hitler is a moment of comic genius, complemented by Jack Oakie's ridiculously exaggerated portrayal of the Mussolini-like Italian fascist (nominated for an Academy Award as Best Supporting Actor). The Great Dictator is loosely structured, lacking the tight pace and sense of direction of Chaplin's best films: its long-winded concluding speech is the most egregious example. It was nominated for five Academy Awards, including Best Picture and Chaplin for Best Actor.
Comment
You must be logged in to comment. Register to create an account.
Next movie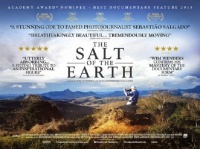 18 May 2020, 12:00 pm
now
Log in
Last comments