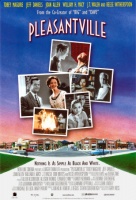 Genre: fantasy/comedy-drama
Director: Gary Ross
Producer: Gary Ross, Steven Soderbergh, Jon Kilik, Bob Degus
Writer: Gary Ross
Cast: Tobey Maguire, Reese Witherspoon, Joan Allen, William H. Macy
Music by: Randy Newman
Duration: 124 min
Wikipedia: wiki about the movie
Pleasantville is a 1998 American fantasy/comedy-drama film written, produced, and directed by Gary Ross. The film stars Tobey Maguire, Reese Witherspoon, William H. Macy, Joan Allen, Marley Shelton and Jeff Daniels. Don Knotts, Paul Walker, Jane Kaczmarek, and J. T. Walsh are also featured.
The film was released in the United States by New Line Cinema on October 23, 1998. This was J. T. Walsh's last film, released after his death.
Comment
You must be logged in to comment. Register to create an account.
Next movie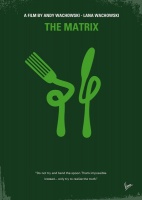 00 ??? ,
now
Log in
Last comments